It's time to enjoy a stunning autumn city break. What better time of year to enjoy the culture and scenery of a new location?
Here, we share our top romantic city breaks:
Trogir, Croatia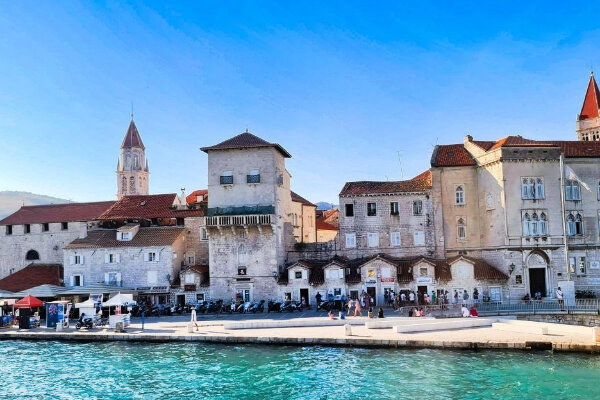 Trogir is a stunning location on the Dalmatian coast. Since 1997 the city has been included in the UNESCO list of World Heritage Sites.
The historic city is a labyrinth of creamy cobbled streets, situated on a small island between the Croatian mainland and the island of Ciovo. Stepping out to explore the old town feels like becoming part of a fairy-tale film set. Every twist and turn leads to a beautifully lit restaurant, a tiny coffee shop or cute boutique.
Located just 5km from Split airport, Trogir can be reached in ten minutes. You will find historic sights, beaches, a buzzing riva and plenty of charming places to eat and drink. The locals are friendly and exceptionally hospitable.
Explore the surrounding islands and coastline with a boat trip from the riva and visit nearby cosmopolitan Split.
Nicknamed the Adriatic's Venice, Trogir is a must see this autumn, you'll even experience some of that much missed sun!
Palma, Majorca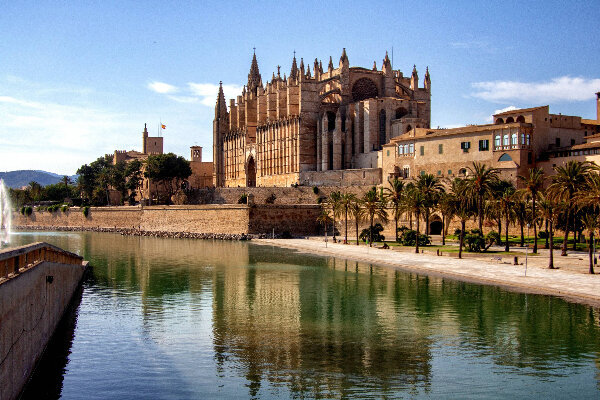 Palma is the stylish and vibrant capital city of Majorca. Bursting with culture and life, the city offers luxury accommodation, fabulous restaurants, high-end shopping, cool bars and night clubs.
Just fifteen minutes from Palma airport, this is a great city for a short break.
Historical sights include the Gothic cathedral by the shimmering sea front. The old town is a maze of ancient pathways and stunning architecture.
In Palma you'll find a cosmopolitan crowd enjoying al fresco lunches, beautiful beaches, Latin music, art and dancing.
Stratford Upon Avon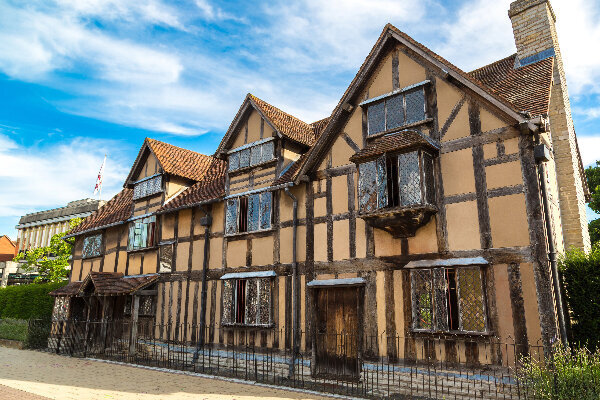 Visit Stratford upon Avon and become part of Shakespeare's great romantic storytelling.
This thriving destination welcomes visitors from around the world all year. There are many Shakespeare themed attractions – the playwright's birthplace; Anne Hathaways cottage; Mary Arden's farm. There is also the world-famous Royal Shakespeare Theatre where you can take in a stunning performance by the riverside.
Foodies will enjoy the wide range of restaurants and bespoke independent cafes.
Enjoy a coffee or hot drink as you stroll along the river and take in the atmosphere of one of Britain's most beloved towns.
Stratford upon Avon offers accommodation to suit all budgets, from reasonable b&bs to boutique hotels.
Edinburgh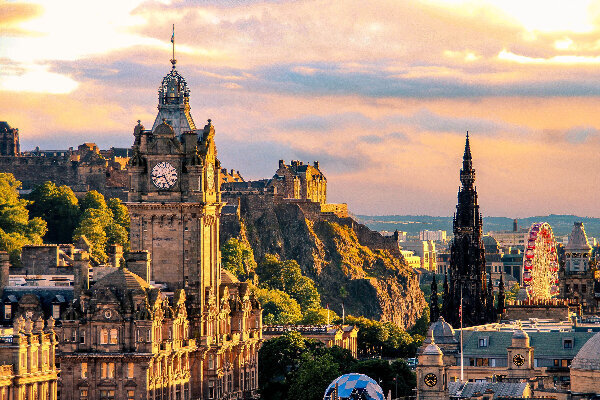 Scotland's capital, Edinburgh, is one of the UK's most popular romantic city breaks. The city offers stunning surroundings, fabulous cuisine, historical landmarks, and designer shopping.
Hike up to Arthur's Seat to enjoy spectacular views or stroll around the beautiful Edinburgh Castle.
The National Museum of Scotland showcases the history of Scotland; the wonders of nature and diverse cultures; scientific breakthroughs and exquisite art, design, and fashion all under one roof and is open every day. There are also fabulous food and drink options on site at the Balcony Café and Museum Kitchen. Admission is free.
The Scottish National Gallery is also worth a visit. Overlooking the pretty Princes Street Gardens, the gallery houses a collection of stunning fine art.
Wherever you decide to travel this autumn, have a wonderfully romantic trip!